• Floyd County's EMA director says prepare for record-breaking temperatures.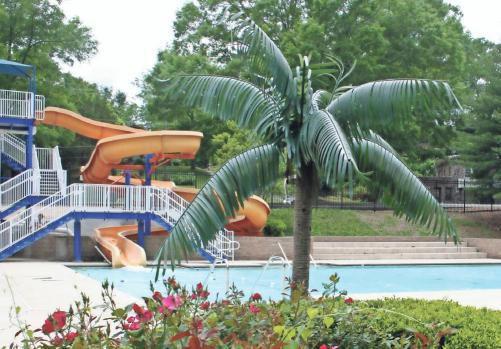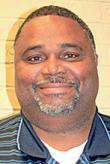 The Northside Swim Center opens Saturday — just in time for an unseasonable heatwave going into the long Memorial Day weekend.
"We're looking at five or six days of just heat," said Tim Herrington, director of Floyd County Emergency Management Agency.
"We're not in the summer months yet, but they're talking about record-breaking temperatures in the month of May," he added. Friday's high of 95 degrees matched the record high set in 1960.
The swim center at 501 Kingston Ave. is open from 11 a.m. to 5 p.m. Monday through Saturday. Admission is $5 for ages 4 and up, cash only. Children 12 and younger must be accompanied by an adult.
The free play-in fountain at the Town Green in downtown Rome also is flowing from dawn to dusk, seven days a week, and the air-conditioned Parker Senior Center, 1325 Kingston Highway, is open from 9 a.m. to 5 p.m. Monday through Friday.
Daytime temperatures through Tuesday are forecast to be in the mid-to high-90s; sunny, hot and dry, according to the National Weather Service. Nights are expected to get down to around 70.
Herrington said Redmond and Floyd Medical Center will have medical personnel at the graduation ceremonies and some of the holiday events.
"They'll be out there with their cooling tents and misters, just in case," he said. "We'll play it by ear, but if we start having issues we're ready to open special shelters."
For now, he's urging people to hydrate. Drink more water than normal, he said, and wear sunscreen outside.
"If you have to work out in the heat, try to start early in the morning when the temperatures are cooler," Herrington said. "If you have to be out later, take frequent breaks in the shade."
While it's never safe to leave children or pets in a car — the first toddler death in 2018 happened in February — keep in mind vehicles will be heating up even faster now.
"No jumping out and running in stores, even for a minute," Herrington said. "Temperatures are already about 15 degrees above normal. It's not worth the risk."
The NWS has a heat advisory in effect into next week: The unusual heat this early in the season will likely break several daily high temperature records across the region and will put all-time monthly records in jeopardy over the Memorial Day weekend.
Today's high is forecast to be near 96, with a heat index value as high as 99. The heat index measures the level of discomfort based on a combination of the temperature and humidity.
Sunday's high is expected to be around 97 and it's likely to hit 98 on Monday and Tuesday.
The extended forecast gives a 20% chance of showers and thunderstorms Wednesday night and Thursday, when the high could drop to around 94 degrees.
A free heat safety app is available from OSHA, the Occupational Health and Safety Administration. It calculates the heat index, displays a risk level for outdoor activity and sends reminders about protective measures.