• 22 requests this year for existing industrial space have had to be turned away so far this year.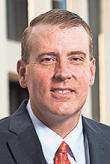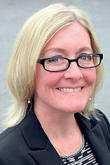 There have been a lot of nibbles, but in fishing for economic development bites the lack of available buildings has been hurting Floyd County's efforts.
Rome Floyd Chamber President Al Hodge told the economic development committee of the Chamber on Friday that his staff has had 22 requests for existing buildings since Jan. 1 of this year.
"We've had to say thank you, but no thank you, 22 times," Hodge said.
Committee Chairman Scott Preston of Synovus Bank called Preston of Synovus Bank called the meeting primarily for the purpose of talking about why Rome had not been able to seal the deal on any number of prospects lately, and what could be done to lock prospects in.
Hodge and Chamber Economic Development Director Heather Seckman have been reporting for months that prospect activity is as high as it has ever been.
"Every single one of our (industrial) parks are in play right now," Hodge said.
Elyse Davis, the regional community and economic development specialist with Georgia Power, told the panel that speed to market, lower risks and lower costs are driving location decisions nowadays. An available building is one of the keys to that speed-to-market issue. Floyd County is seriously lacking in that area right now.
The Capitoline Products building at Richard B. Russell Regional Airport has been under contract for over a month, however no formal announcement has been made regarding the purchaser.
The old Shaw Industries plant on East 12th Street is also now under lease.
"Here's an opportunity, if you know of someone that wants to be part of a partnership to invest in a building, there's an interest in a public-private partnership," Hodge said. "If the private sector can come forward and take some risk on an investment or share a reward to be willing to build a spec building, the development authority is willing to work with you. We think there are lenders that are willing either individually or in syndication to do that."
Incentive packages being offered by communities in the extremely competitive hunt to bring new jobs to communities across not just Northwest Georgia, but the entire Southeastern U.S., are getting stronger and stronger.
"What would have been offered five years ago, you would almost have to double or triple that to be able to compete," Davis said. The 13-year tax abatement package that was given to Lowe's for their regional distribution center northeast of Rome might have to be 25 years in today's market.
"It has just been in the last 12 months that we've seen interstate communities offer these types of packages," Davis said.
Eric Waters from the Floyd County College and Career Academy said the school was doing its part to address workforce development issues that arise with some prospects. He told the committee that 85 students are enrolled in the robotics and engineering program at the FCCCA and that all 85 are dually enrolled, receiving two technical college credits while getting their high school diploma.
"That's an advantage, and to honest with you, that's not what we had developed, that's not what we had in 2012 — but that's what we have in 2018," Waters said.
County Manager Jamie McCord also told the committee that he is working with the Department of Transportation to haul excess soil being removed from the right of way for the widening of Ga. 140 to the North Floyd Industrial Park to fill some of the low-lying areas in that park and make it more attractive to prospects.