• The proposal would allow up to 50 percent of the funds to be used on school maintenance and operations.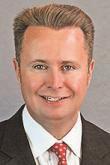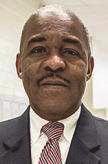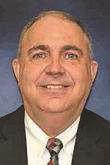 Local superintendents say they do support legislation to provide flexibility in the use of ELOST funds, but they do not foresee their school systems using collections from the 1-cent sales tax on anything other than constructing new facilities and upgrading those they already have anytime soon.
The measure has yet to be taken up on the House floor after the education committee gave its approval on House Bill 781 and House Resolution 992. The resolution would have to be approved by voters in a statewide election this November to amend the constitution and allow the legislation to take effect.
The bill would give school systems the flexibility to use up to 50 percent of revenue from an education local option sales tax on specific maintenance and operations expenses as well as certain educational programs. Systems can currently only use ELOST funds on capital projects.
"Nothing that we're doing here would force a local system to do anything," Rep. Kevin Tanner, R- Dawsonville, who is the primary author of the bill, told education committee members Feb. 8.
Included in the bill as allowable uses of ELOST funds are routine upkeep, restoration of facilities, parking lot upgrades and fuel purchases for buses, Tanner said. Additionally, the funds could be used on educational programs which systems often do not receive state funding for as they are not requirements under state standards, including foreign language and fine arts programs, driver's education, STEM courses and educational materials.
Ballot questions for ELOST proposals would have to list what a system plans to use the funds for, along with the maximum cost for each item.
The superintendents of the Rome and Floyd County school systems, Lou Byars and John Jackson respectively, both said how ELOST funds will be used comes down to the situation a system is in. And they both said that for their systems, their situation requires, and will continue to require for some time, using ELOST funds on facilities.
However, both supported an increase in flexibility, with Byars adding it should help rural districts with low property tax revenue especially — he visited these districts during a three-year stint at the Department of Education. But he did express concerns on systems becoming dependent on ELOST funds to fulfill maintenance and operations needs and then being put into a difficult position if they do not receive them.
Jackson said providing more leeway in how ELOST funds are used would "let school systems be creative" in enhancing educational programs which could have a significant impact on student achievement. His focus turned to bolstering the system's arts program if the board of education wanted to go that route at some point. Specifically he mentioned developing an arts-immersion program where students skilled in areas of visual or performing arts would have greater opportunities.
"That's an expensive endeavor," Jackson said, and to complete it would require finding a significant funding source.
There are some larger programs Rome City Schools would like to establish, Byars said, but to him "you're taking from one to feed the other," because whether it's this or capital projects "they're all needed." The state needs to fully fund the QBE — quality basic education — formula first, he said, "all conversations are moot" until this is done.
"The formula is good, but the funding is outdated," he continued, referencing the austerity cuts since 2003 which have cut over $30 million in state funding to the system.
Floyd County Schools has had over $60 million in cuts over this time period. During the education committee meeting, Chairman Brooks Coleman, a Republican representative from Duluth, said the bill would not draw back QBE funding.
"My belief is that we are avoiding the elephant in the room," Byars said. "I think the money's in the (state) budget."
A windfall in Georgia from the federal tax plan Congress approved in December drew focus from Byars. "If there's a windfall, at least consider fully funding the formula," he said.
The Atlanta Journal- Constitution reported last week the latest state estimates put the windfall at $4.7 billion without changing Georgia's tax law.