• The medical examiner is expected to testify today about the shooting of a Berry College student in an off-campus apartment.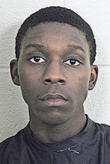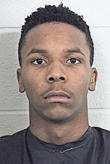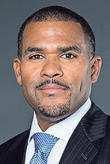 Defense attorneys focused Thursday on trying to discredit prosecution witnesses in the murder trial of two men charged with killing a Berry College student during a drug deal last fall.
Troy Jamal Cokley and Ricket Damon Carter, who were 19 at the time, are accused of shooting to death Joseph P. McDaniel, 20, while robbing him of a large amount of marijuana. The incident happened Oct. 28, 2017, in McDaniel's Summerstone Apartments unit.
Neither the murder weapon nor the marijuana has been found.
McDaniels' roommate Andrew David Horton, 22, and a female friend who lived in the complex — also Berry students — were present when Cokley and Carter arrived. Horton is facing charges connected with removing marijuana and other evidence and hiding it in the woman's apartment — making several trips before calling 911 to report McDaniel had been shot.
Assistant District Attorney Emily Johnson is expected to call the medical examiner to testify today before resting her case against the two men.
The trial will resume at 10 a.m. in front of Floyd County Superior Court Judge Jack Niedrach.
On Thursday, defense attorneys Chris Twyman and Stacy Jackson questioned the lead investigator, county police Lt. Dan Pendley, about the layout of the apartment, guns kept there by Horton and text messages recovered from McDaniel's phone.
Horton has testified he was on the couch when he saw McDaniel and Cokley grappling over a large bag of marijuana in the kitchen and a gun in Cokley's hand. He said he ran in with his Glock drawn and demanded the two men leave, but when he heard a muffled bang he ran to the woman's apartment.
"I sold drugs, but I didn't want to shoot somebody over drugs," Horton said.
In questioning Pendley, Twyman sought to convey that Horton — whose Glock and Kimber handguns were found in the apartment — could have disposed of other weapons unknown to police.
Pendley agreed there's no master list of every gun a person owns. He also said no equipment such as a gun bag, ear plugs or cleaning kit were found on the scene. But he declined Twyman's invitation to call the lack of shooting accessories suspicious.
"I would have expected to see it, but I don't necessarily find that odd. I know several gun owners that keep very dirty guns," Pendley said.
Twyman also produced text messages from McDaniel's cell phone to dispute claims by Horton and the woman that McDaniel wasn't familiar with guns, and the woman's testimony she was not involved in their drug involved in their drug business. The woman, who is not charged with a crime, left the apartment when Cokley and Carter arrived.
Pendley said the Georgia Bureau of Investigation Crime Lab used a technology called Cellebright to retrieve more than 31,000 pages of data — including deleted items — from the phone.
Niedrach backed Johnson's objection to admitting the whole cache. One item allowed in was a photo of a gun, ammunition and a target that McDaniel texted was his set-up at a gun range. Pendley confirmed Johnson's observation that some gun ranges rent weapons to shoot.
Under questioning from Twyman, Pendley also interpreted some texts that referred to the woman. A deleted message asked if McDaniel's drug scales were at her apartment. Another, from McDaniel, said "all my money is locked up " at the woman's apartment.
"It does seem to indicate some of his money is under her control," Pendley said.
Cokley and Carter fled to Columbus after the shooting and were arrested at the home of one of Carter's relatives. They are not expected to testify today before the attorneys make their closing arguments to the jury.