• The Floyd County school board weighs who should pay to rent facilities and who should be excluded.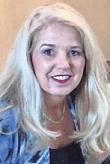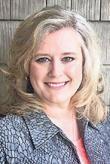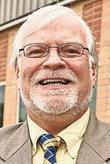 Floyd County Schools Board of Education tabled a school facilities policy Monday night to discuss if language should be changed to clarify how the policy will affect feeder programs and if religious groups should be excluded from renting school facilities.
"This isn't something that has to be done today but we certainly want to do it before next (school year)," Superintendent Jeff Wilson said during Monday night's caucus.
The board wrestled with which organization should be required to pay a fee and which shouldn't.
Board member Melinda Strickland pointed out travel sports teams would have to pay fees to rent school facilities even though members of the team may be a Floyd County School student.
The policy currently allows teams affiliated with the Rome-Floyd Parks & Recreation department to use county school facilities for free, but does not cover travel teams or YMCA teams. The policy protects Parent Teacher Organizations, school clubs, booster clubs or any other schoolrelated activities, which was a concern brought up by FCS Board Chair Tony Daniel.
"We can clear that language up," Deputy Superintendent April Childers said.
The board also discussed adding language to the policy which would prohibit any religious group from renting the school facilities.
According to Daniel, attorney King Askew is looking at if doing so would even be legal.
"We can't do anything to violate anybody's rights," he said Wednesday.
Daniel added he isn't antireligious, but what needs to be understood is that if the board allows one religious group to use a school facility then they would also have to allow any other religious group to rent it as well.
"It's best to exclude all religious groups," he said. "But the language needs to be extremely clear and legal. We can't be over selective, it is taxpayer property."
During Monday night's caucus Strickland called the suggestion discrimination, and member Chip Hood questioned what the position would be on non-religious groups. Askew added people will have different ideas or opinions on what religion is.
"I say leave it alone because you're gonna open up a can of worms," Strickland said.
The policy was introduced by Wilson at last month's board meeting. He cautioned the board that if they voted to open up the use of facilities to anyone and everyone, that meant it may attract groups the board or school system did not agree with.
"Just know if another group we don't politically or philosophically agree with wanted to rent the facility, we could not deny anybody specifically to rent," Wilson said at February's meeting.
When an outside organization rents out a county school facility, they will not only be responsible for paying the fees associated with the lease, but will also have to pay a Floyd County School employee to be present.
The non-school organizations will have to make a request to use the facilities at least 30 days before their event.
School-sponsored activities will always be given first priority, with second priority given to booster clubs, parent teacher organizations or any extension of the school as determined by the board of education. Non-school groups will not be allowed to schedule events that conflict with school activities. Only Floyd County residents can sponsor events held on FCS property.
Applicants who advertise their event must put a disclosure in their published or printed materials which states the event they are conducting is not endorsed by the school system or by the board of education.