• Floyd County voters will decide on five-year extension of SPLOST and ELOST collections, and residents of Rome and Cave Spring will have city elections on their ballots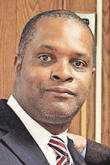 All 25 precincts will be open from 7 a.m. to 7 p.m. today as voters head to the polls for Election Day.
All Floyd County voters will decide whether or not to extend the SPLOST and ELOST collections for five more years.
The 1-cent education local option sales tax would go toward funding up to $80 million in capital projects for the Rome and Floyd County school systems. The 1-cent special purpose, local option sales tax would fund a proposed $63.8 million package of projects.
For residents of Rome and Cave Spring, city elections will be on their ballots. Rome voters will pick three city commissioners and all seven board of education members. Cave Spring voters will fill three city council seats.
Floyd County Election Supervisor Willie Green said interest in advance voting didn't differ much this year from 2013, when fewer than 15,000 turned out to decide the SPLOST and ELOST ballot questions.
"There wasn't an uptick," he said Monday. "It doesn't seem like there's really a thrust out there."
Voters have to go to their assigned locations. To verify your precinct and registration status, check the Georgia My Voter website or call the county elections office at 706-291-5167.
Green will be conducting another voter experience survey, with postage-paid questionnaires distributed among sample precincts.
"Please fill that out so we can get an idea of what we can do to improve," he said.
Rome-Floyd Citizens for Better Schools, an independent pro-ELOST committee, received $5,767.26 in cash contributions, according to a campaign disclosure report filed two weeks ago with the state Government Transparency and Campaign Finance Commission.
Three businesses, all based outside of Floyd County, contributed $1,000 each, more than any other contribution. These businesses are Southern Architects & Engineers LLC, Ra-LIN and Associates Inc., and J&R Construction & Development Inc.
The committee spent $4,476.92 of those contributions, leaving it with $1,290.34 on hand. Expenditures included $1,598.71 going toward print brochures, $1,872.50 for yard signs, and $796.21 for web and print advertising.
Rome-Floyd Citizens for Progress, a pro- SPLOST committee, took in $14,925 in contributions, along with an estimated $240.26 in-kind contributions. There were four $2,500 contributions made, the highest dollar amount contributed. These came from Wes Walraven, Brian Moore, State Mutual Insurance Co., and the Rome Braves.
Profile Welfare Association of Rome and Citizens for Better Parks contributed $1,000 each.
Sign purchases of $6,791.83 dug into the contributions, as did a $450 booth rental for the Coosa Valley Fair. The group has $7,683.17 on hand.
Staff Writer Diane Wagner contributed to this report.