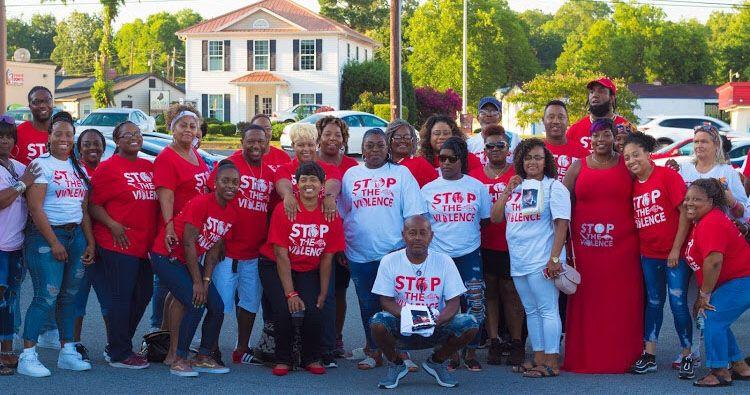 On Oct. 2 of last year, long-time Rome resident Balerie Byars launched the nonprofit organization "Lips Unchained" for domestic violence awareness and support after her best friend was murdered by her abuser.
On Oct. 2 of this year, a jury found that abuser, Nakotah Javez Smith, guilty on all nine counts in the shooting death of Byars' friend Crystal Dawn Vega in front of her two young children in June of 2018 in their West 13th Street apartment.
"Nakotah was found guilty exactly one year after I started this organization," Byars said Wednesday. "That's amazing. And I'm doing it to keep her name alive and spread awareness to save other women and men through her story."
Another unintended date coincidence involves Lips Unchained's Saturday fundraiser, The Domestic Violence Gala at the Courtyard Rome Riverwalk from 7 to 10 p.m., and Hospitality House's "Phoenix Fest" fundraiser from 2 to 10 p.m. at the Brewhouse Music & Grill.
Hospitality House's event featuring an all-female musical line-up comes with a $5 entry fee and is part of a four-event October calendar honoring Domestic Violence Awareness Month, starting with the annual Candlelight Vigil that was Thursday night. It also includes the Walk a Mile in Her Shoes event Oct. 25 at Rotary Plaza.
Hospitality House opened as a 27-bed shelter for abused women in 1978.
Byars said she is hoping the Lips Unchained gala with the ticket price of $50 per person will help raise funds for another domestic violence shelter in Rome, as well as an educational center for youth.
"I just want to help as many people as I can," said Byars, who works as a hospice nurse for Floyd Medical Center during the day before volunteering her time in the evenings helping abuse victims. "As soon as I started this nonprofit last year, I had all kinds of people coming to me for help. And many times I send them to Hospitality House or Cedartown."
Byars said she needs to raise at least $4,000 at Saturday's fundraiser just to break even on the cost of the semiformal event. Beyond that, she believes she'll need at least $50,000 to open a shelter.
But Lynn Rousseau, the returning executive director of Hospitality House, said that Byars would need to go through an extensive licensing process through the state's Criminal Justice Coordinating Council in order to be approved as a certified shelter able to receive state and federal funding.
Rousseau said she's not sure how far she'd get with the 47 standards that would need to be met.
"Typically in a community this size, the state would not certify two domestic violence programs," Rousseau said, adding Byars could, instead, open an uncertified shelter, but she wouldn't be able to get any government grants to help fund it. "I know Lips Unchained has come out to our candlelight vigils and our Walk a Mile event and we really appreciate all they're doing for awareness."
Rousseau said Hospitality House is usually at or close to capacity, but they are always able to find emergency housing for those fleeing violent situations.
"Our criteria is that we value safety," she said, explaining there are hotels or shelters in Cedartown and Cartersville that can usually take victims in. "We want to be sure people have beds when they need them the most."
Byars, who grew up with Vega's killer and never knew his dark side, said she definitely wants to look into the licensing process for her dream shelter.
"I'm still learning about what all needs to be done to help as many people as I can," Byars said. "If I have to be certified, I am willing to do whatever I can do to get all the necessary resources together to fulfill this promise to my friend."
Byars said she hopes anyone interested in Lips Unchained will come to Saturday's gala designed for 180 guests — even if they don't have the $50 entry fee.
"There's enough room for everybody," she said, adding there will be food, guest speakers, a DJ and a cash bar in a second-floor ballroom. "I'm hoping to drop by Phoenix Fest earlier in the day to support Hospitality House. There's no reason why we all can't work together."
Byars can be reached through the Lips Unchained Facebook page, by emailing lipsunchained@yahoo.com or by mail at P.O. Box 5113, Rome, GA 30162.