• Contributions and expenses are listed in the campaign finance disclosures.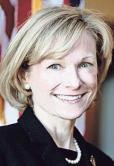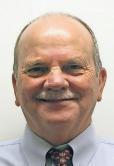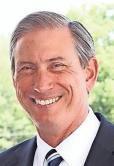 Local lawmakers spent more than they took into their campaign chests in the first six months of this year.
Financial disclosure reports were filed last week by the Floyd County delegation: Sen. Chuck Hufstetler, R-Rome; and Reps. Katie Dempsey, R-Rome, Eddie Lumsden, R-Armuchee, and Mitchell Scoggins, R-Cartersville.
• Hufstetler reported one contribution, $2,800, from the Georgia Medical Political Action Committee. He paid out $6,229 in expenses, leaving a cash balance of $162,329 in his account.
Itemized expenses over $100 included a $1,000 contribution to the 2020 congressional campaign of Brandon Beach, a Republican state senator. Hufstetler also listed payments to an administrative intern, parking fees and $2,603 to Chase Financial Services as "reimbursement of expenses."
• Dempsey reported $9,650 in contributions and $11,706 in expenditures, leaving $54,424 in her campaign account.
Major contributors included, at the $1,000-level, Georgia Medical PAC, Comprehensive Health Management Inc. of Tampa and MAG Mutual Ga. PAC. The bulk of the donations came from the medical and financial industries and political lobbying firms.
More than half Dempsey's listed expenses are accounted for by $2,100 monthly payments to lease an apartment near
the state capitol in April, May and June. The rest are mainly charity donations and sponsorships.
Local nonprofits supported by Dempsey include 100 Black Men of Northwest Georgia, $200; Exchange Club Family Resource Center, $500; Heart of the Community Foundation, $300; Junior Service League, $100; Living Proof Recovery, $100; Northwest Georgia Boy Scouts Council, $125; Rome Symphony Orchestra, $200; and the Community Kitchen, $120.
• Scoggins was sworn in Jan. 14 following a hotly contested special election to fill the House District 14 seat. His latest report shows he paid off the remaining $11,256 of his campaign debt.
The freshman legislator took in $2,350 in contributions and ended the reporting period with $4,662 in the bank. The next round of reports run through Dec. 31.
Members of the Georgia General Assembly are barred from accepting contributions while the legislature is in session, which was from Jan. 14 through April 2 this year.
• Lumsden spent slightly more than he took in during what was essentially a three month period. His contributions totaled $5,202 and expenses were $4,134. He ended the reporting period with $37,297 on hand.
Among Lumsden's biggest donors were Georgia Healthcare Association PAC, $1,000; the Georgia Medical PAC, $500; HosPAC, $500; Committee for Health Care Policy, $500; and the Georgia Branch of Associated General Contractors, $500.
His expenses included a $1,391 rent payment in March for an apartment he shares near the state capitol and payments for fundraisers to Legacy Resources LLC in Oklahoma, The Sassafras Group in Gainesville and Capitol Strategy Group in Atlanta.