• Architect Mark Cochran says he loves a challenge.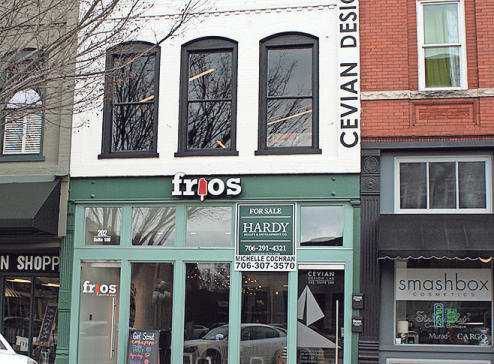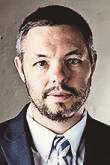 Rome architect Mark Coch ran has an itch. Some people refer to it as happy feet, others might call it wander lust. In the construction world, it's simply referred to as flipping.
Simply put, Cochran loves a challenge.
Cochran has a big "for sale" sign on his building at 202 Broad St.
"Wherever Rome goes next we want to be there first," Cochran said. "We have a general idea of where that might happen, so we're willing to sell our building to be the first to go there. We want to help set the stage for whatever happens next."
"Fifth Avenue really has the potential to be something fantastic," Cochran said. "We're thinking about something over there and exploring other options, too."
Moving is nothing new for Cochran.
His Cevian Design Lab started out in the Dempsey Lord Smith building on North Broad Street, moved to the old Sterchi's building in the 400 block of Broad Street, then up to East Second Street on Clock Tower Hill, then down to 208 Broad St., and most recently to his current location.
"We would like to stay on Broad Street and we're exploring a couple of options on Broad Street. We enjoy getting an old building, do what we want to with it and we turn around and flip and away we go." Cochran said. "Broad Street is doing well right now, so flipping is not a bad thing to do. Rome has something better and we have something to show off in our portfolio."
Cochran did make it very clear that Matt Robbins' Frios ice cream shop on the ground floor of his building on Broad Street is not going anywhere.
"They are open and doing tons of business," Cochran said.
Cochran anticipated the sale of the building at some point, so he included a shower on the second floor where his design studio is located, with the idea that the second floor could pretty easily be converted into a loft apartment if someone wanted to do that.
Cochran has undertaken similar activity with his own housing arrangements. He built a LEEDS certified green home in a subdivision in Armuchee, and has just completed and moved into a Between the Rivers home downtown after a massive rehabilitation project. He essentially stripped the shell of the home down to old studs and did a complete rebuild.
"This is the final house though," Cochran said.