• The traditional ceremony at Myrtle Hill Cemetery is set for Saturday, along with a new Exchange Club event at the fairgrounds.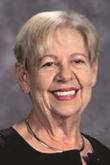 A ceremony at Myrtle Hill Cemetery and a daylong event at Coosa Valley Fairgrounds on Saturday are among the local recognitions planned for Veterans Day, but some of the honors are kicking off today.
Elm Street Elementary students have planted 600 flags in front of the school for a public ceremony that will have the street closed this morning from 9:45 to 10:45 a.m.
Following student presentations, the Honor Guard of American Legion Post 5 will do a 21-gun salute and play taps. Principal JoAnn Moss is asking everyone who wants to attend to park in the lot of West Rome United Methodist Church, 1003 Shorter Ave., or behind the school on Ethel Street.
Coosa Middle School also is inviting all local veterans for a two-part celebration starting with a 10:50 a.m. salute to "Armistice Day" that includes the firing of a cannon.
Activities at the school, 212 Eagle Drive, will resume at 1 p.m. with a ceremony featuring students representing historic military men and women and an address by Lt. Gen. Billy Brown of the U.S. Corps of Chaplains.
Also, the Northwest Center for Independent Living will have coffee and breakfast sweets for veterans from 10 a.m. to 2 p.m. at its 527 Broad St. office.
On Saturday, American Legion Shanklin-Attaway Post 5 will host its annual ceremony at 11 a.m. at Veterans Plaza, on the corner of South Broad and Myrtle streets in historic Myrtle Hill Cemetery.
Post Commander Steve Rood said more than 20 civic groups would be laying wreaths on the tomb of America's Known Soldier, Pvt. Charles Graves. District Attorney Leigh Patterson is the keynote speaker.
"After that, everyone's invited over to the post for hot dogs and hamburgers," Rood said.
The post is at 5 Shorter Ave.
Meanwhile, the Americanism Committee of the Exchange Club of Rome will be holding a Veterans Day event from 9 a.m. to 4 p.m. at the Coosa Valley Fairgrounds, 1400 Martin Luther King Jr. Blvd.
Organizer John Fortune said there would be a car show, military exhibits and, for area veterans, free haircuts and dental and vision screenings.
"We've never done a Veterans Day event before and we wanted to do something that wouldn't compete with the one at Myrtle Hill," Fortune said.
Registration for the Old School Cruisers car, truck and bike show is from 9 to 10 a.m. Bring a donation for Toys for Tots.
Booths set up in the exhibition hall will showcase supporters ranging from Rome-Floyd County PAWS and yoga therapy to military collector Al Castello, historian Richard Riggs and Soldier X.
"We'll also have military vehicles and truck rides," Fortune said.
Elsewhere, there's a Ladies Auxiliary yard sale starting at 11 a.m. at American Legion Post No. 52 Korean War Veterans, 1205 Calhoun Ave. They'll also be selling barbecue plates, at $8, and Brunswick stew from $3 a cup on up to $30 a gallon. Proceeds are used to help veterans and families in need.
Also, Goo-Goo Car Wash and Grace for Vets will provide free car washes for veterans from 8 a.m. to 7 p.m. at both of the car wash locations, 140 N. Broad St. and 701 Shorter Ave.