• Rome and Floyd County public works crews perform a wide range of jobs.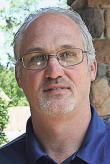 Gary Burk came face to face with a copperhead out in the brush, but he laughed it off.
"Could have been a king cobra. I just ran," he said.
Chad Hampton was called from a celebratory lunch when a power line fell across Reservoir Street.
"24-7, 365," he shrugged.
High winds picked up Marcus Dean's truck as he was heading to a job and set it down facing the opposite direction. Another time he accidentally stepped into a ditch full of water — during a flood that drew an Atlanta TV crew to capture the moment.
"It was only 4 or 5 feet," Dean said with a grin, when asked if he got hurt. "It was just cold."
It's all in a day's work for Rome and Floyd County public works crews.
They maintain our roads and bridges, control vegetation and traffic signals, make and install the signs vital to finding our way.
Ditches are cleared and drained; trash and recycling disappears; sidewalks and trails are smoothed; graves are opened and closed. And, through it all, a contingent of support staff ensures the necessary plans, parts and equipment are at hand.
"Whenever we need them, they're there," City Commissioner Sundai Stevenson said following a joint proclamation naming May 19 to 25 National Public Works Appreciation Week.
County Commissioner Allison Watters called them "unsung heroes," but the public works directors — Michael Skeen for the county and Chris Jenkins for the city — can't say enough about their crews.
"These guys are good," Jenkins said. "They're good at their jobs and they're always willing to go above and beyond."
Take the time when a worker, now retired, was mowing a swath of high grass and came across a bag full of thousands of dollars in cash. He traced it to an elderly woman and delivered it to her door.
"He didn't hesitate to do the right thing, and it turned out to be her life savings," Jenkins said.
Most days, it's quietly working behind the scenes to ensure nothing impedes people going about their own business. Jenkins said his crews do the kind of jobs not often noticed unless they don't get done. Which is rare.
"There's a little bitty dead fox in the street that we still have to go get," said Chandra Fallin, the solid waste collections operation manager, during a lunch break last week.
When the weather turns rough, though, Public Works is in the forefront.
Skeen told of a night when the temperature was expected to drop to about 10 degrees and crews were deployed with the spreader truck to salt the roads. Instead, the temperature hit zero — low enough to freeze the droplets of moisture in the engine and stop the gears.
"I went out to check on them and they were standing up in the back of the truck with a piece of rebar," Skeen said. "They'd spread a little, it would freeze up and they'd bust it up with the rebar and spread some more. They got it done."
That story reminded him of the kind of work his team accepts without question, such as being the first out on icy or unpaved roads.
"You ain't lived until you've backed your spreader up Mount Alto," he said with a laugh, explaining that "they need traction just like anything else."
Skeen vividly remembers the spate of thunderstorms that blew through the county in April 2011, knocking out power and water and leaving a track of destruction in their wake.
He said that they were cleaning up from the powerful straight-line winds of the morning when a tornado from Tuscaloosa, Alabama, blasted Cave Spring.
"You're cutting out trees to clear a path and, as you get in, more are falling behind you," he said. "At some point you realize you're hemmed in."
Most days in the Public Works Division are mundane, he said.
Some are slow, others are filled with laborious or repetitive jobs. His crews enjoy that, for the most part, he said,
"But when it's an extreme situation, they're excited. They're ready to go and do whatever it takes," Skeen said.