• Three Calhoun natives share their experiences growing up in the small town they have come to love, despite spending some time away and seeing it change over time.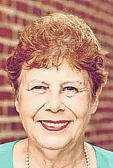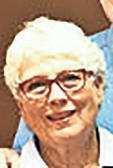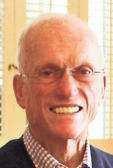 Though many are born in small towns, it's becoming rare that children born and raised in such places stay there when they grow up. The Calhoun Times recently sat down with three individuals who were born and raised in Calhoun during the 1930s-1950s. Mignon Ballard, Jane Powers Weldon and James "Jim" Lay were all born within four years of each other, and grew up when Calhoun was a bit different than it is today.
The previous stories in this series detailed some memories from the three regarding growing up in Calhoun and the years they spent away from their hometown. Upon returning, each of them recalls how Calhoun changed, how it stayed the same and ways to both preserve the past and welcome the future.
Contrasting and comparing
Upon returning to their hometown, though at different times, Lay, Ballard and Weldon each saw how Calhoun had changed, and also how it had remained the same.
Weldon remembers when she was a child, the library was a tiny log cabin, and where the current library is used to be a ladies park.
"The one that's just paved over is the gentlemen's park where the little gazebo is, and that's all that's left," Weldon said. "But it's nice to have a good library and good management at the library."
In fact, Weldon and her husband, Ed Weldon, both worked on a renovation project for the Calhoun-Gordon County Library soon after they moved back. Both of them think having a new library has benefited the Calhoun community. In addition, she's seen the city schools change, as well as racial relations, which are both welcome changes.
"As far as I knew, the relations between the races were always good but never equal," Weldon said. "I'm happy to see that seems to have changed."
Weldon hopes racial reconciliation will continue to happen in Calhoun past surface-level changes.
Ballard, when she came back to Calhoun around six years ago, first noticed that many people she grew up with had either moved away or died. She realized that as Calhoun had expanded, the dynamics of the neighborhoods, schools and community had shifted, as well as the aesthetics of the town.
"What makes me sad is there used to be oak trees on either side of North Wall, big oaks on both sides. It was just beautiful," Ballard said. "I miss those oak trees. Some of them died, others were cut down to widen the street, and I was not here to put up a fuss."
Lay, who's lived here most of his life, except a few years in college and serving abroad, has seen Calhoun change in real time.
"I guess the main difference is the views," Lay said. "I surely hope the values are the same, I really hope they are."
Lay recalls growing up with an idyllic childhood, having the run of the town and knowing everyone. Though the growing population of Calhoun has altered local connections, it is still his favorite place. Lay, who prefers to look at things with a positive outlook, didn't spend much time lamenting a changed Calhoun, rather acknowledging how it is still a great town to live in.
"The wonderful thing is we've had such nice folks move into Calhoun," Lay said, taking an optimistic perspective on the town's changes.
He admits times used to be simpler, but he also knows Calhoun has a special quality that isn't found many other places.
Though the town has changed, and even the house she was born in has been moved to behind the BP gas station on Line Street and Wall Street, Ballard also still chooses to see the good in Calhoun.
"Calhoun has a lot going for it," Ballard said. "It had a good school when I was here and we had a good debate team. And they still have a wonderful school system and a lovely arts center."
Weldon too recognizes some of the similarities from when she was a child, seeing that downtown has only slightly changed and besides the school moving, College Street has also remained the same.
Local involvement today
Despite the similarities and differences of Calhoun over time, Lay, Ballard and Weldon are highly involved in the community and love taking part in local events.
"I still love Calhoun. It's changed but I still love it," said Ballard, who volunteers at the hospital and New Echota State Historic Site. "There are lovely people here, good people who care about (Calhoun)."
Ballard joked that when she goes to the hospital every week, she performs her weekly brain surgery that not many people have survived. Ballard laughed and explained that she works at the front desk and shows people where the bathroom is, but she enjoys it even though she doesn't get to perform surgery.
Like the other two, Ballard is also involved with the Gordon County Historical Society.
"Oh, well because I'm historic!" Ballard said when asked how she got involved with the society. "My family has a lot of roots here. I was born here, mother and father were born here, and my grandparents grew up here."
Weldon is also very involved in the community, working with the Historical Society, attending a regular book club, serving on the String Band Steering Committee and the Roland Hayes Museum Committee at the Harris Arts Center. She is also working with others to bring a local affiliate of Keep America Beautiful/Keep Georgia Beautiful to Calhoun.
And when Lay was asked how else he is involved in Calhoun, besides serving as the long-term president for the Historical Society, he listed off other groups he volunteers with.
"Jane and I are on the Gordon County Historic Preservation Committee," Lay said, adding on that he volunteers with the Chamber of Commerce, the hospital and the Rotary Club.
During their years with the Historical Society, Weldon and Lay embarked on a special project together. One day, when at the society's building, Oakleigh, the two opened a piece of mail that would lead them to work on a book together depicting Calhoun's history, both in words and photographs.
"Jim got a letter from Arcadia Press and he said 'Oh, they want us to write a book and we can't do that. We don't have any money,' and he threw it away," Weldon said. "I looked at the letter and said 'Jim, they want to pay us to do that.'"
"'Oh,' he said. I said, 'Jim, I'll write it if you'll help me.' And so we decided we would write it," Weldon said.
The now published book, "Images of America: Calhoun," gives authorship credit to Weldon, Lay and Dale Lowman, a technician who helped with digital photo collections. Published in 2015, this book is full of historic pictures and descriptions, which were taken from the Historical Society, the Vanishing Georgia Photographic Collection, New Echota State Historic Site and specific individuals. The book is for sale at the Historical Society, Haney Jewelry Co. and the Art Market at Harris Arts Center, with proceeds benefiting the Historical Society.
And though each three are very active in the Calhoun community, they also spend a decent amount of time with each other. Since reconnecting, Weldon and Ballard walk in their neighborhood together as often as they can, with a goal of walking 3 miles each day. The three of them are also still active in the Historical Society, though Weldon is no longer on the board.
"Jim's the president for life, nobody else will do it because he just loves it," Weldon said. "Jim loves Calhoun better than anybody you ever saw."
Ballard agrees that Lay is one of her close friends, and she's glad to have reconnected with him after moving back to Calhoun.
"Jim is up the street, he's like my brother. We were always close growing up," Ballard said. "Jim and I went to the first-grade together and graduated together. Jane was behind us, but she went all the way through (City Schools), too."
Lay remembers how it was growing up in Calhoun years ago with his current friends and how their connection framed their friendships today. He even recalls the story when he drowned at 3 years old and was brought back to life by a young relative of Weldon, who was a recently trained Boy Scout.
"The three of us are so much alike, and we've remained close over the years," Lay said.
Treasuring the past and future
Over the years of their childhood, times spent away, and their eventual return to their hometown, Lay, Ballard and Weldon have all recognized the sacredness of past memories, living in the present, and preserving history for the future.
"It's so difficult to preserve the best of the past and adjust the present to make it appropriate for the future," Lay said. "But it's what we need to do."
Weldon also doesn't want the past to disappear with the arrival of future generations, especially since each person's history has made them who they are today. She hopes for the sake of her love for this town, the history of Calhoun is preserved.
"Every place we have lived was home because that's the best way to live," Weldon said. "But (Calhoun) is the most home."
Ballard is preparing to write her next book on the history of the Cherokee, inspired by her work with the New Echota State Historic Site. She said the story of the Cherokee needs to be told in order for their culture to be remembered. She previously wrote another book, "The War on Sallie's Station," which depicted what it was like to grow up in a small town in the 1940s.
Ballard likes to retell history through her work as a writer, and plans to continue telling stories of the past for today's readers.
When asked why he appreciates Calhoun and why he believes others should too, Lay responded by reciting a poem written by Earnest Neal, a Calhoun native who was Georgia's second poet laureate. Lay said he wants this poem, entitled "Calhoun," to be read at his funeral, and that it entirely captures his lifelong sentimentality about his home.
"Nestling 'mong mountains, sparking with fountains, Beautiful city Calhoun! ...... Recollection are flowers in memory's bowers, and they bloom in December and May."
Editor's Note: This article is the last part in a three-part series on the history of Calhoun, how it's changed over time and some of the people who have seen it transform. The series is based on interviews with Mignon Ballard, Jane Powers Weldon and James "Jim" Lay, who were all raised in Calhoun during the 1930s-1950s. The first part ran in the Dec. 29 edition of the Calhoun Times, and the second part was in Wednesday's paper.