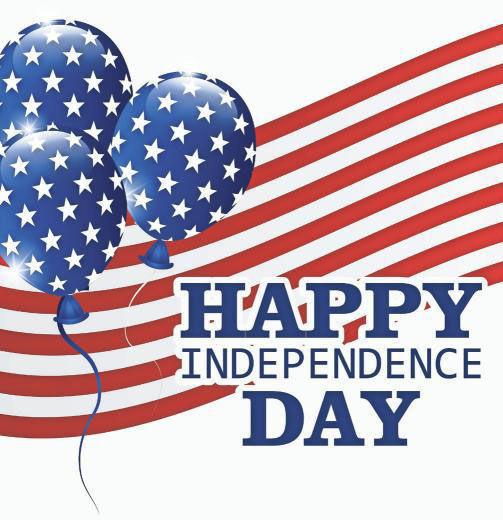 Courtney Taylor, director of Gordon County Emergency Management, says people celebrating Independence Day outdoors on Thursday should take precautions with the heat, as current forecasts call for extreme temperatures.
The is a chance 30-40% of heavy rain and thunderstorms in the afternoon, but chances drop to about 20% after 8 p.m. Taylor said it's still too soon to say whether or not rain will be an issue, but he is concerned about a potential triple-digit heat index.
"The main thing to know from this forecast is the heat. Temperatures for Gordon County are predicted to be in the low 90s with the heat index reaching near 100 degrees," Taylor said. "Hydrate early and stay hydrated if you are going to be outside."
Gordon County's annual Star-Spangled Celebration will take place Thursday at the Cherokee Capital Fairgrounds. Gates will open at 5 p.m. and fireworks will begin around 10 p.m. There will also be a laser light show before the fireworks, a new addition to the celebration which is sponsored by Santek Waste Services.
Bud Owens, who serves the county on the Board of Commissioners and also the executive director for Floyd Medical Center EMS, founded the event about 20 years ago.
Owens said this year there
will be live music starting at 6 p.m., including Gordon County-based band Babes Bayou, Nashville artist Jess Kellie Adams and musician Tommy Ray Gurley, who specializes in performing 1950s-style songs. Other performers will be present, including other musicians, magicians and dance teams.
Food vendors will be setting up shop for the evening festivities, inflatables and games will be available and there will be fun activities for the entire family, Owens said.
The primary sponsor of the event is Mohawk, who gives the largest amount to the event planners and keeps the celebration free and available to the entire community. Robert Webb, Mohawk's senior director of public affairs and corporate communications, said the company looks forward to the event each year.
"For many years, Mohawk has been a proud sponsor of Calhoun's Star-Spangled Celebration, the county's largest community event," Webb said. "This is a family-friendly occasion that brings together people from across the region to enjoy great food, activities and entertainment. We're pleased that each year many of our 3,100 Gordon County employees and their families enjoy celebrating America's birthday at the fairgrounds while watching the night sky beautifully illuminated by one of the best fireworks displays in the state."
Calhoun Police Chief Tony Pyle said traffic enforcement plans are being finalized for the Fourth of July holiday and that the safety of all motorists will be the focus of the department's holiday traffic enforcement efforts.
"We urge all motorists to obey the posted speed limit, wear their seat belt, avoid texting while driving and above all, do not drink and drive. Don't risk being arrested for DUI or a more serious offence, by getting behind the wheel of a motor vehicle while intoxicated," Pyle said.
The CPD and other area agencies will be participating in the Georgia Governor's Office of Highway Safety's "Operation Zero Tolerance" sobriety checkpoint program, a nationwide law enforcement crackdown on alcohol and drug-impaired driving. The program began June 21 and will come to an end after the holiday.