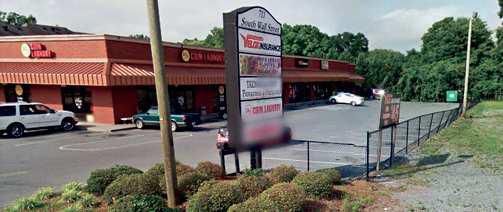 On Saturday, Aug. 26, officers with the Calhoun Police Department arrived at Immediate Care Clinic, located at 100 Peters Street, Suite 38 in Calhoun, in response to a damage to property call. Upon arrival around 6:30 a.m. Saturday morning, officers spoke with personnel of the Calhoun Fire Department who advised that someone had set a fire inside a plastic garbage can that was laying beside a glass door of the business. The door was damaged due to the fire.
According to the official incident report, there were two other locations in the same area where someone set a fire inside a green dumpster at around the same time: one location was in the parking lot of the coin laundry located at 711 South Wall Street; the other was located behind Calhoun Finance Company.
On Sunday, Aug. 27, police identified a possible suspect in the arson attempts. Around 7:15 a.m., an officer was traveling in the May Street area and noticed a man standing by the road at Dan Cheri Drive, acting in a suspicious manner. The officer stated on the report that "A male standing at the side of the road at Dan Cheri Dr. I was wondering why he did not go ahead and cross due to traffic being light as I was the only car in that area at that time." While attempting to turn around to question the man, the officer noticed smoke again coming from one of the dumpsters that had been set on fire the previous day. The officer requested fire department to the scene, then turned around to question the male subject. The male subject told the officer that he had walked his wife to work at Apache Mills, as he did daily. He told the officer that he was on his way to Burger King to buy pancakes for breakfast.
Another officer identified the male subject as the same person who was in the area the day before, shortly after the fires had been set.
The officer asked the man if he was familiar with the fires from Saturday; the man told the officer that he was told about the fires "by a drunk guy yesterday." The officer took the man's contact information and allowed him to leave.
Officers and Detectives then traveled to Apache Mills to speak with the man's wife to see if she knew where he was and discovered the man had walked there an hour before and his wife had left work with him due to a "family emergency."
Detectives continue to investigate the incidents.