• Senate Study Committee approves recommendations to reorganize state public schools' calendars to reflect longer summer breaks.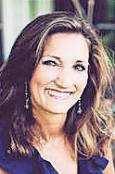 Recommendations for mandating longer summers have been approved by the Senate Study Committee exploring the impact that later start dates would have on Georgia's public schools.
Such recommendations include mandating that public schools would start within seven to 10 days before Labor Day and end the academic year around June 1.
The 11-member committee – consisting of state senators, one member of the school state board, and representatives from Georgia business, travel and tourism industries – voted 9-0 to recommend guidelines for local school boards to attend to when organizing their calendars. The recommendations are not binding unless the General Assembly passes then in a bill next legislative session.
One of the committees' reasons for these changes in school calendars includes its impact on state tourism and travel industries. In addition, there are observations that frequent breaks throughout the year – such as those that metro Atlanta schools have started to adopt – are leaving poorer families struggling to find childcare and nutritional meals for those who rely on free and reduced services.
Gordon County Superintendent Susan Remillard said nutrition is a huge factor in how she and her board try to organize their calendar.
"Every student at Gordon County Schools is receiving free breakfast, even if they're late we provide something for them to eat," Remillard said. "When I have to do school closings I think of that. When some students might be missing breakfast and lunch, their nutrition won't be the same."
With regards to the recommendations, Calhoun Superintendent Michele Taylor said Calhoun schools already start fairly late compared to surrounding districts. She said while it would be another factor for
the board to keep in consideration while planning their academic year, it wouldn't require significant changes.
"We'll look at what is proposed and certainly share that as we start building the calendar for the next year," Taylor said. "We will adopt a calendar normally in January and then put that out for public comment for 30 days."
One criticism of the study committee is that it didn't include any representatives from the education sector. Sen. Steve Gooch, R-Dahlonega, who serves as the chair of the committee, said they heard from district officials and teachers groups over the course of their meetings.
"We also had the chairman of education on the committee and a member of the state Board of Education on the committee," Gooch said, referring to Sen. John Wilkinson, R-Toccoa, and Georgia Board of Education Chairman Scott Johnson.
In response to these looming requirements, Cobb and Marietta's school boards have reported their desire to set their own academic calendars rather than having state legislators determine their start and end dates.
"I respect there are varied opinions on this topic and at the end of the day, if we're going to be legislatively mandated, obviously we'll comply with such requests," said Marietta Superintendent Grant Rivera. "I still believe this is a decision that should be made by the local school district."
Gordon County Schools and Calhoun City Schools are in the same boat, and would prefer to make their own independent calendars based on the individualized needs of their district.
"What I hope they consider is one size doesn't always fit all. Flexibility is key," Remillard said. "What we need in North Georgia might not work in South Georgia. I hope they don't put us all in a box."
Taylor and Remillard both say what's most important in this newly proposed calendar mandate, as in every situation regarding schools, is the needs of the kids, families and school staff in each respective district.
Calhoun Times Staff Writer Alexis Draut and Marietta Daily Journal Staff Writer Shaddi Abusaid contributed to this report.