Blood drive in honor of Garrett Jordan to be held Dec. 11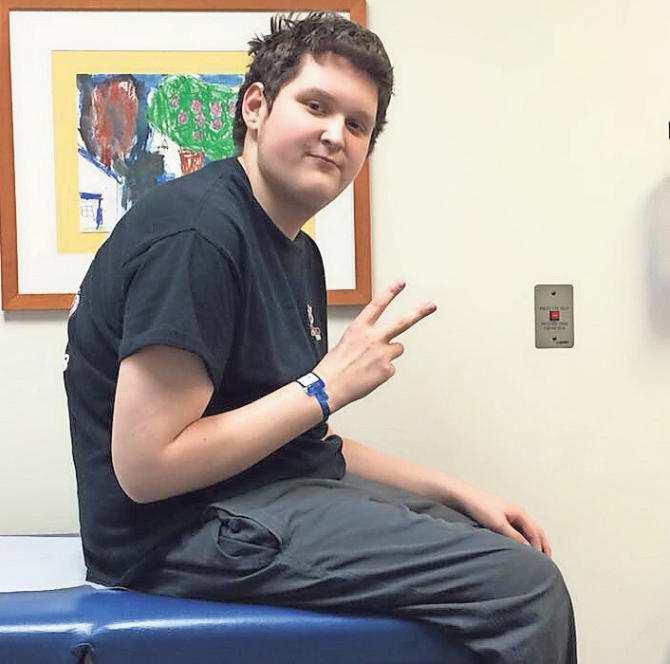 A blood drive will be held on Monday, Dec. 11, 2017 in the fellowship hall of Crane Eater Community Church in honor of Garrett Jordan, the Calhoun High School 10th grader who's been battling Lymphoblastic Lymphoma T Cell since January 2017. The blood drive, hosted by the American Red Cross, will be held from 2 - 7 p.m. that day.
Jordan, who recently turned 16, visited several doctors in late 2016 and early 2017 due to breathing problems, believing he had a flare-up of the asthma he'd suffered when he was younger. In late January, Jordan's mom, Sarah Brown, was frustrated because they were not getting answers to why her son was not getting better, and took him to Floyd Medical Center, where doctors found a large mass sitting on Garrett's windpipe and a major artery. Jordan was then transported to T.C. Thompson Children's Hospital in Chattanooga, Tenn. for additional testing. On Jan. 29, 2017, Jordan was diagnosed as having Lymphoblastic Lymphoma T-Cell. Doctors told Brown the mass was the size of a baseball, and chemotherapy treatment began immediately.
Lymphoblastic Lymphoma is a type of non-Hodgkin lymphoma that mainly affects children and teenagers. It is similar to a condition called acute lymphoblastic leukemia. Lymphoma starts when white blood cells, called lymphocytes, become abnormal and grow in an uncontrolled way.
Jordan is now being treated at Scottish Rite in the Aflac Cancer Units. So far, Jordan has received 34 units of blood during his treatment. He has started his second round of chemotherapy, which consists of 10 different chemo medicines. This round will last until February 2018.
"Please come out and donate so that we can ensure there is an adequate blood supply for patients like Garrett throughout the holidays," said Brown.
All presenting donors will receive a gift and a Chick-fil-A coupon.
For more information or to schedule an appointment, please visit redcrossblood.org and enter sponsor code "craneeater."