• Zeke Waters entered into a nationwide Disney design competition with fellow students and is recently announced as one of the finalists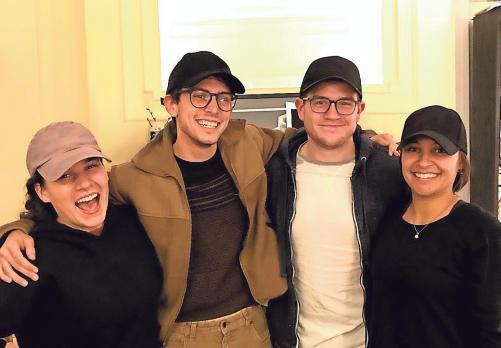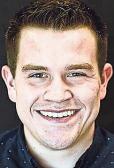 Zeke Waters, a 2015 graduate of Sonoraville High School, has attended the Savannah College of Art and Design for the past few years, exploring his passion for design and art. And during his studies, he came across the Walt Disney Imaginations Design Competition multiple times.
Throughout his time at SCAD, Waters has had friends who entered in the competition, and his interest was further peaked later on in his undergraduate career when a few fellow students wanted to form a team with him for the 2019 competition.
"We entered the project and thought the prompt was exactly what we need because we're all really passionate about making sure we create experiences that actually influence people and the world on a larger scale," Waters said.
The Imaginations Design Competition was started in 1991 by Imagineering Executive Marty Sklar with the purpose of seeking out and nurturing the next generation of diverse Imagineers, according to a news release from Walt Disney Imagineering. The competition is open to college students across the country, and offers an opportunity for them to design an experience that could potentially be incorporated in future Disney theme parks.
Waters' team was on the list of the six finalists, meaning his entire team would receive an all-expenses paid trip to Walt Disney Imagineering in California where they will present their projects to Imagineering executives in February and compete for awards. The other teams will be coming from Florida, Texas, California and Massachusetts.
During the initial stages of their project, Waters and his team — fellow SCAD students Carolyn Teves, Nicholas Hammond and Remi Jeffrey-Coker — decided to choose a focus location through the theme of the hanging gardens of Babylon, which they historically placed in Iraq.
"The Rose of Babylon," the title of their project, is a botanical experience for people of all ages and a modern re-imagining of ancient Babylon, and it's meant to inspire a rebuilding of Iraq.
This interactive exhibit allows guests to experience ancient Middle East and contribute to the spread of resources and new life, a Disney news release stated.
And the team understood that with the current political climate in the Middle East, this project might take on a few more sensitivities than they originally expected. Waters said the team had to make sure they delicately addressed current issues involving and surrounding Iraq.
"It was a challenge but we wanted to convey a feeling of neighborhood and community through our experience," Waters said. "We wanted to convey coming together regardless of race, ethnicity, religion or gender so all people could come together to work for a goal that would benefit Iraq and would spread out to the Middle East."
Waters said through the group's research, they learned that there is an incredibly vast and diverse group of people living in the Middle East. Part of their project is to move beyond the connotations regarding Iraqis and recognize the beautiful history and values of the region as a whole.
The Sonoraville High School graduate also commented that his team worked extremely well together, realizing each other's strengths. Each of the team member's voices was heard throughout the designing process, Waters said, and they were able to utilize one another's talents to create a project with a cohesive vision and one they hope will positively influence others.
And though his team ultimately entered the competition to win, Waters said he already feels like a winner, being able to work with such a wonderful team, creating something they're each proud of and using their skills to take part in such a rewarding experience.
"We have learned so much in trying to explain how we can actually benefit people throughout the world through entertainment and education," Waters said. "I hope in the future I'm able to create these same types of experiences that encompass an entire scope of work."
Waters also touched on some of his experiences in Calhoun that served as inspirations and helped him discover his passions. When he attended Sonoraville High, he was involved in theater, set design and painting classes, which inspired him to pursue art in college.
"(Growing up in Calhoun) gave me a large sense of self-motivation and perseverance knowing that I can continue to work on my craft," Waters said. "Theater and art in high school led me into a college career where I continued to find my own place."
Waters hopes to work in the scene entertainment industry as a show set designer or production designer after he graduates from SCAD. He wants to create environments or experiences that affect people on multiple levels, and without a doubt believes participating in this competition has helped propel him along that journey.
Though still in school, Waters has already begun his career and has worked with Universal Creative, where he designed for the upcoming Universal Beijing theme park, and HBO, where he designed an event for the season two premiere of HBO's Westworld.
The final winners of the Imaginations Design Competition will be announced after Feb. 8, following a fourday period when finalists will present their projects and compete in California. The top three placed teams will be awarded cash prizes, and all six teams have the opportunity to meet Disney Imagineers and interview for internships during their visit.