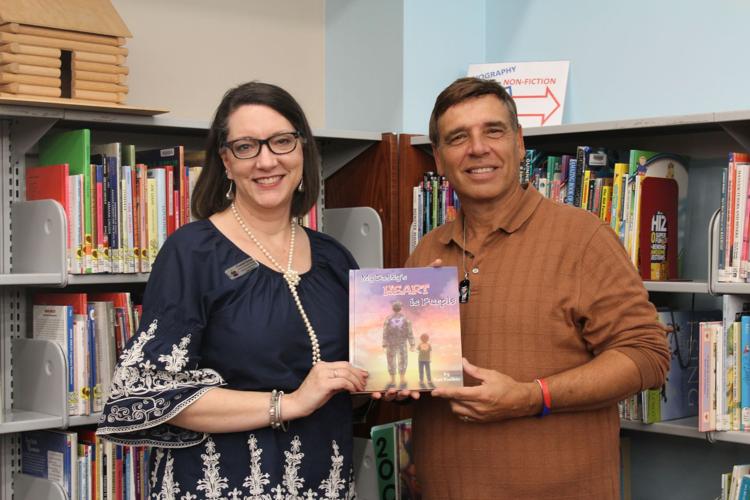 Karl Porfirio hopes others will remember his son as the energetic, athletic young man who volunteered to serve his country by joining the Air Force in 2007. He hopes they will remember him for his patriotism and sacrifice, rather than for the medical procedures that made him famous.
In November 2009, Air Force Senior Airman Tre Porfirio was shot three times in the back at point-blank range during an insurgent ambush in Afghanistan. Doctors at two different base hospitals worked to stabilize his condition before sending him to Walter Reed Army Medical Center in Maryland. There, surgeons removed Tre's injured pancreas and completed a groundbreaking surgery through which they injected insulin-producing islet cells into his liver, making it possible for that organ to produce insulin itself.
Looking back, his father said he is thankful for the sheer amount of work and dedication that the medical staff at Walter Reed put into saving his son's life. He is also thankful for the extra time he had with Tre in the months after the procedure.
"There were days when he was good and there were days when he wasn't so good after the surgery," Porfirio said. "But he got to see (his son) Landon's birth and we were able to spend time together. I honestly hoped he might go back to work."
Tre did not return to work. He passed away in November 2010, just three months after receiving a Purple Heart. Purple Heart is a military decoration awarded to those wounded or killed while serving as a member of the United States military.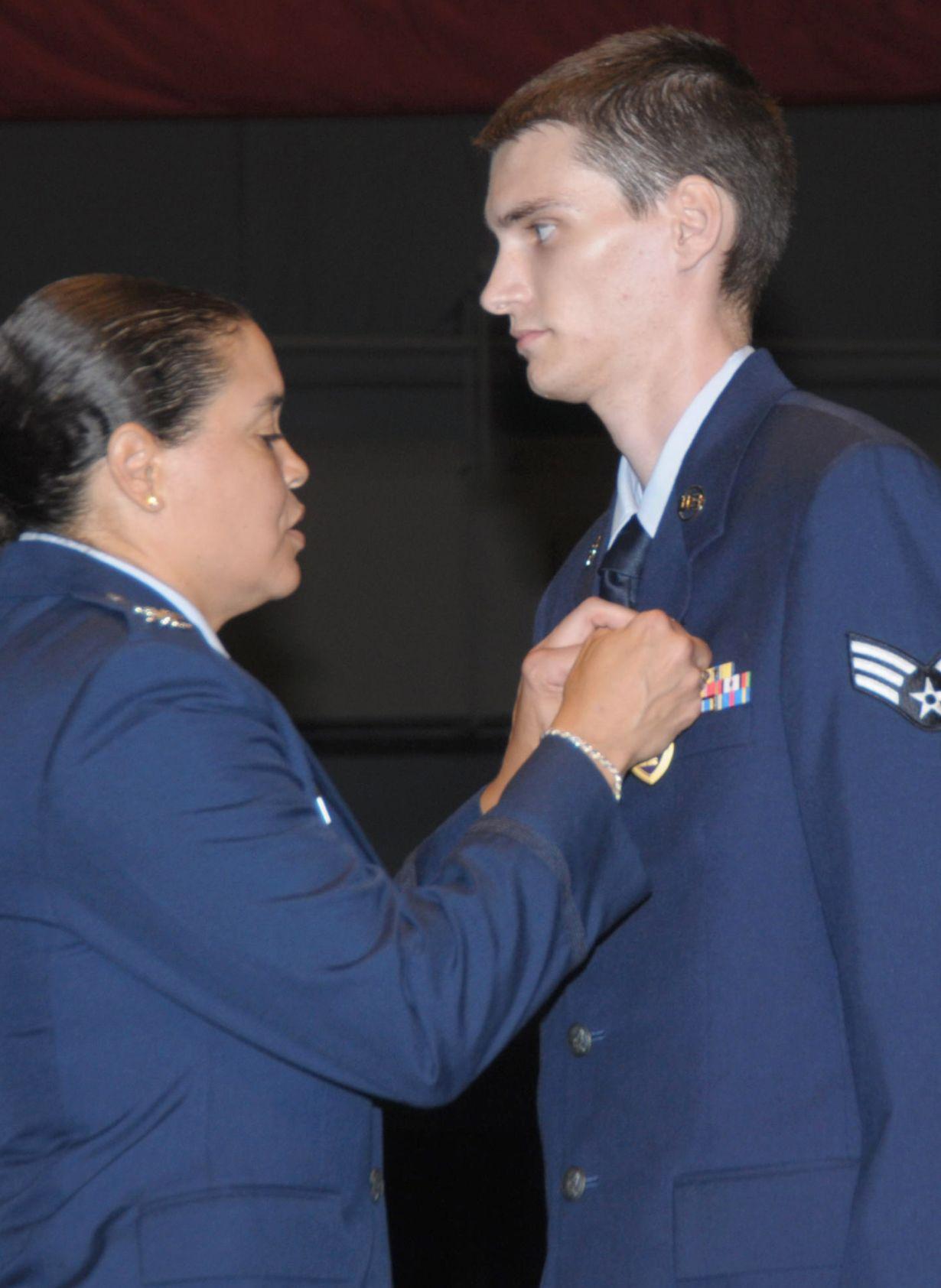 Tre's son, Landon, was just 8 months old at the time. He is now 9 years old. He does not yet know much about his father or the circumstances surrounding his death, but Karl Porfirio has worked hard in the years since his son's death to make sure that when Landon is old enough to search out information on his father there will be no shortage of it.
"When you lose a parent or family member it is forever in your heart, but it's not forever in the hearts of your coworkers or your friends. They come and pat you on the back and give you a hug, which is fine and good, but then they expect you to move on," he said. "I can understand that, but I want my son to be remembered. I want other soldiers to be remembered, and I especially want Landon to know his father loved him. He didn't just walk away from him."
His words are not just lip service. Porfirio has dedicated himself to keeping the memory of his son alive. In 2016, he successfully had the Exit 6 interchange off of Interstate 95 in South Georgia named in his honor. The road, now known as Senior Airman Tre Francesco Porfirio Memorial Interchange, goes right by the high school where Tre was a member of the JROTC program.
He has also created a scholarship in Tre's honor called 'Let Us Never Forget.' He said it is not just about not forgetting Tre, but about reminding others to never forget any fallen soldier.
---
"I want my son to be remembered. I want other soldiers to be remembered, and I especially want Landon to know his father loved him. He didn't just walk away from him."
---
Last year, he published a children's book titled "My Daddy's Heart is Purple." He dedicated it to his grandson and included a memorial page in the back for Tre — "In loving memory. My son, my hero," it reads.
"When I wrote it I didn't realize the emotional repercussions of it. I'm not an author by nature, I don't think," Porfirio said. "Once I started, I couldn't get the words out quick enough for this book. They were all there."
Even so, it took nine months from putting pen to paper to publication. In June 2018, the book was available for purchase by the public.
"My Daddy's Heart is Purple" tells the story of a grandfather, called Nonno, and his grandson, referred to as "little one." The child sees a Purple Heart sticker on a car and asks what it means. Nonno explains the meaning to him and explains that the child's own father had a Purple Heart as well.
Porfirio said he wrote the story this way in the hopes that the book will help children understand what the award means. He also hopes that the book will help young children deal with the loss of a military parent.
"That's why I call the grandson in the book 'little one.' I want it to be relatable to any child that picks it up, boy or girl," he said. "Little boys and little girls can lose both mommies and daddies in the service. I hope that this book brings them a little comfort. If it can help them understand the sacrifices their parents made for them and for this country. That's all I want."
A copy of the book was donated to the Dawson County Library last year, shortly after publication. Porfirio said it took two months to be placed on shelves. Earlier this month, he donated a copy of the book to the Calhoun-Gordon County Library. The reaction was entirely different.
"I walked in and offered them the book, and they were immediately interested in it," Porfirio said. "Elizabeth Howard asked me to sign the copy I gave them. She also arranged a book signing and put the book out on a table right at the front of the library."
Howard is the children's librarian and assistant branch manager at the library. She said loved the book because it was both tasteful, touching and heartbreaking all at once.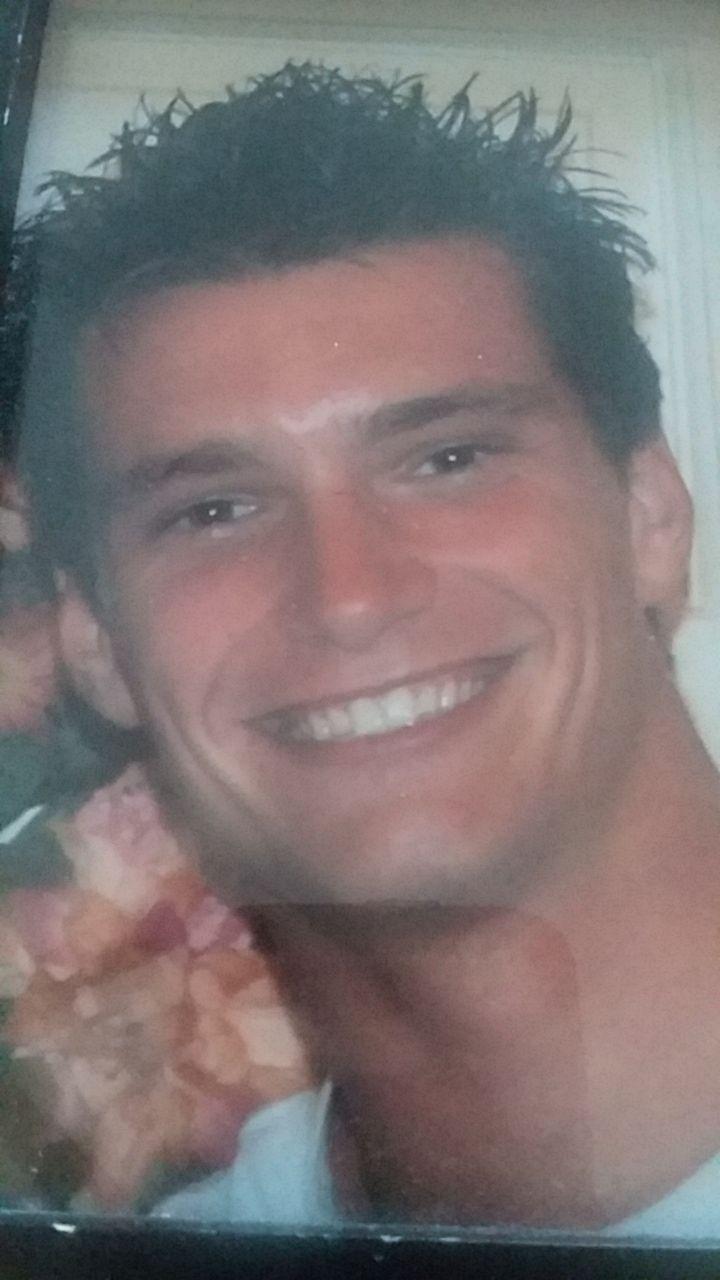 "It touched my heart because I have a son and son-in-law in the military. My son has four children, and I know when he was deployed it affected the children, just him being gone. They didn't understand it because they were too young," Howard said. "I can't imagine if they lost their dad. I can't imagine losing a son or what that would be like."
Porfirio said her response to the book came as a great relief for him. Not everyone has responded well to it, he said, particularly those who disagree with the idea of war in the first place.
"Some people don't want kids to learn about war. They don't want them to know about soldiers or the military because they don't agree with what they do or the politics," Porfirio said. "I don't think that's right. Kids should know what our servicemen and women do for them. We should be teaching them that."