Ft. Oglethorpe, Ringgold prep for sewage rate increases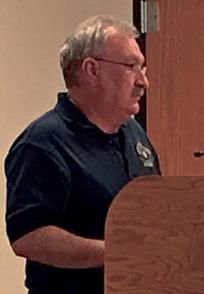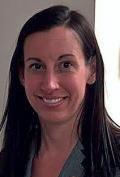 The cities of Fort Oglethorpe and Ringgold are preparing for sewage rate increases from the city of Chattanooga, which handles the treatment of waste water for both municipalities.
According to city manager Jennifer Payne-Simpkins, the city of Fort Oglethorpe has had an agreement for its sewer water to be treated by the city of Chattanooga for the past 20 years, an agreement that is now up for renewal.
"We rely on Chattanooga to treat our wastewater," Payne-Simpkins said. "Essentially, Jennifer this new agreement will be effective for the next 15 years, and requires assessment of our wastewater collection and transmission system and flow monitoring.
The existing agreement was set to expire May 13, with a draft of a new agreement being sent between both municipalities. However, as of Friday, May 12, Payne-Simpkins said nothing had been signed off on.
"We're still waiting," she explained. "We sent back the draft with some proposed amendments from our side, but we're not expecting it to be finalized by the time the current agreement expires."
During the city's most recent city council meeting on May 8, Payne-Simpkins and Fort Oglethorpe director of Public Utilities Phil Parker, explained the situation to the mayor and council.
The new agreement includes higher penalties for overages, and is expected to lead to higher rates for both residents and businesses.
"It will include a 15-percent penalty on the city's total bill if the flow rate from our system into the Chattanooga system exceeds 186,250 gallons per hour at any given hour during the billing period," Payne-Simpkins said. Our staff requested history from the city of Chattanooga and received a very large file that gave us the flow rate every 15 minutes since 2013. We analyzed 32 of those months, and out of the 32 months the past three years, 31 of those months had at least one hour exceeding a flow rate of 186,250 gallons per hour. Therefore, we recommend from a staff perspective increasing the base sewer rate that includes the first 2,000 gallons and the rate for each
additional 1,000 gallons for residential and commercial customers inside and outside of the city by 15-percent as a direct result of the new agreement."
To the average resident that uses approximately 3,000 gallons of water per month, this means their total bill will increase by at least $3.59 per month, and possibly more depending on usage.
Rate breakdowns per the new agreement
- Inside city sewer rate for residential will be $21.82 for the first 2,000 gallons and $5.75 for each additional 1,000 gallons.
- Inside city sewer rate for commercial will be $27.95 for the first 2,000 gallons and $10.94 for each additional 1,000 gallons.
- Outside city sewer rate for residential will be $28.37 for the first 2,000 gallons and $7.38 for each additional 1,000 gallons.
- Outside city sewer rate for commercial is $36.33 for the first 2,000 gallons and $14.21 for each additional 1,000 gallons.
"These are our existing base rates time 15-percent," Payne-Simpkins said.
Councilman Derek Rogers asked about ways the city could keep from incurring penalties as it has in the past.
"There are ways to decrease the flow through flow monitoring and trying to prevent rainfall from getting into the sewer system," Parker explained.
"So, if we can get the flow under control, then we can come back and give the citizens a discount," Rogers asked.
"Absolutely," Payne-Simpkins replied.
Payne-Simpkins says that even though the agreement wasn't finalized by the time the old one expired, Chattanooga will still treat the water under the existing agreement until the new one can be signed off on.
Mayor Earl Gray said the city staff will use Facebook, its website, and the bills themselves to try to create some public awareness so residents know about the increase, the reasoning behind it, and how they can help keep their own costs down.
"We have our staff looking at the big picture, evaluating what's the most fair and equitable way to deal with this," Payne-Simpkins said. "
Ringgold city manager Dan Wright had a similar conversation with his mayor and council that same evening, but explained that the city has a little more time to evaluate the possible hikes.
"Primarily we have to get this in our mind that there are fixing to be some changes when it comes to paying for the treatment of our waste water," Wright said. "The city of Chattanooga a few years ago entered into a consent decree with the Environmental Protection Agency (EPA) at an estimated $250 million. I guess due to the fact that they've entered this decree, they're looking to increase everyone's rates. About 95-percent of the city's volume is meter flow...right now we're at $1.52, and that's going to $2.18 at a 44-percent rate increase which is for the purpose of paying for these upgrades to Moccasin Bend and their facilities. There's also another increase that will start hitting us in July where they have recalculated the wheelage rate and treatment charges for 2016, which I believe is allowed by contract... they're going to divide that total up to $11,038.68 and add it to our monthly bill starting in July."
Wright added that Ringgold isn't alone, and that municipalities like Rossville, Walker County, Fort Oglethorpe, Trenton, Dade County, and regional customers in Tennessee are looking at the same type of increases.
"We will be meeting with Fort Oglethorpe to see how this is impacting them, and this will be extremely important to how we charge our customers because he have to be able to cover our treatment expenses," Wright explained.
While city leaders are not excited about raising rates, Ringgold council lady Sara Clark says she understands the need where water facilities are concerned.
"We need to think beyond the cost, and we need to think clean water," Clark said. "Sometimes those systems get really old and things start to breakdown and things start to happen. If we're going to use their system, we want that system to be up to par. There's another component in all of this that isn't just the cost to the city of Ringgold."
Wright says his staff is already evaluating the situation.
"I've asked our finance director and also our waste water director to really put a pencil to this and see how it's going to effect our budget," Wright said. "We're going to see if we're going to be forced to raise rates and those type of things. We should hear back in two to four weeks how this is going to impact us and our customers."