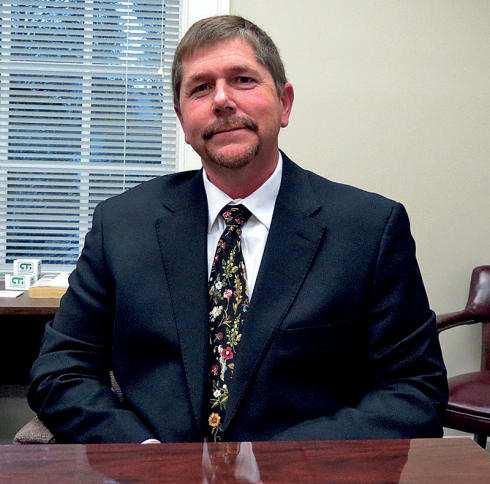 Steven Henry has been chairman of the Catoosa County Board of Commissioners for four months now.
What Henry loves about his job is the chance to serve his fellow citizens by helping to improve their opportunities. "One of our big issues is jobs," he says. "Catoosa County is a wonderful place to live. People sleep here, play here, go to school here, but too many of them go to work in Chattanooga or Dalton."
"You must make yourself attractive to potential industries," says Henry. "Today, before they even contact us, industries have thoroughly researched the county online. They've looked at our housing situation, the median income of residents, the education available in the area, recreation, shopping, everything. Catoosa County has a lot going for it, a lot of growth potential, not only to draw in bigger employers, but for small businesses. We need to take advantage of that, add to it and make it known."
It can be a challenge. Take the acquisition of land, for instance, says Henry. "In the past, there have been times the county has needed to buy a piece of property to help attract an industry, but the price people set for the government can be ten times higher than the same land would go for to a private buyer."
Henry says the reason industries prefer to buy land from the government is because they feel they'll get a fairer deal. "When people realize a business wants property, they start to think they can make a killing on it. Government will sell to an industry at cost in order to bring in jobs, but if we can't get the land at fair market value, we can't attract the businesses that will create growth in the county. It would be irre-sponsible of us to pay inflated prices for property, and we'd lose money – taxpayer money – selling it at a fair price to a business."
Henry is a business owner himself – founder and owner of SMH Construction. "I understand doing business from the private sector vantage point and now I'm learning more about it from the government side. My business experience is helping me better relate to both sides."
In another effort to attract the industry that will help provide jobs, Henry says he has asked the Zoning Board to take a look at the Unified Development Code. "I want to see if we can simplify our development code for the businesses already in the county and for new ones that might locate here. Everything we can do to make living and doing business in Catoosa County more friendly and simple benefits every person who lives here."
Open and honest govern-ment is at the top of Henry's list. "I believe in trans-parent govern-ment. There are a few things that should be dealt with behind closed doors, but not much. I think we're doing a very good job of being transparent, but it's something we should also always pay attention to."
Henry says that the recession around ten years ago took its toll on his construction business. It was during this time that he gave some deeper thought to his life. "It was hard, but I wouldn't change a thing about it if I had it to do over. It gave me the opportunity to refocus."
It was during this time that Henry became a Christian. Today, he and his wife, Kristain, are deeply involved with their church, New Liberty Baptist of Graysville. "I believe in supporting young people. They really are our future. I work with the youth at our church. Every Wednesday night,
we cook for them and make sure they get a good dinner – I really enjoy doing that. All kids are welcome to come."
Henry has been a supporter of St. Jude's for a long time. He helps with their annual rodeo and his company built one of the St. Jude Dream Homes.
Henry urges citizens to get more directly involved with their government. "Come to the commission meetings and the board meetings, submit your name to serve on one of the boards when there's an opening, get in touch with us and let us know what you're thinking." Henry suggests people go to the county's website to learn more about opportunities to get involved.
"I encourage everyone to take the long view of our county. We need to make decisions that are good for everyone, not just ourselves. Sometimes we want too much in the present moment and we don't think about what we should be doing, what will be good for our children down the road. That applies to both government and private citizens. It applies to everything from deciding to throw trash out on the road to setting tax rates to deciding how much to ask for a piece of property.
"The decisions I make," says Henry, "impact the lives of over 65,000 people. I take that very seriously. In the end, I also answer to a much higher authority and I seek guidance and wisdom for every choice I make."
"I understand doing business from the private sector vantage point and now I'm learning more about it from the government side. My business experience is helping me better relate to both sides."