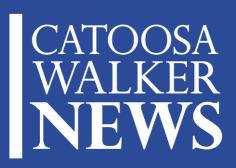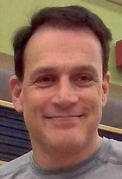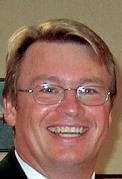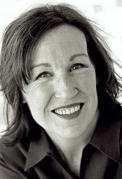 "The Catoosa County Republican Party stands for smaller government, fiscal responsibility and more liberty, including in the way we educate our children," says party Chairman Jeff Holcomb.
The recent uproar over the party's platform, Holcomb says, was "due to things that were printed that are absolute fabrications, including a claim that we stand for no government-funded education."
"We are not calling for the end of public schools," says Holcomb. "It would be impossible not to have public schools. What we're calling for is more parental control over education."
The party's platform contains two sections on education, one that addresses the present and one that outlines a vision for the future.
In a section titled "Public Tax Supported Education Now," the platform includes: "Education of the children of the nation does not mean that the state should take the place of parents ... Educational institutions of this state shall have the absolute right as given by parents to maintain discipline in their classroom and school system. Children are expected to respect their teachers and obey the policies of the school ... Parents should be allowed to have input into the curriculum of any school. The ultimate control should be with the administration ..."
Where more controversy has arisen comes from parts of the platform that address school funding. The platform calls for the school board to submit a budget to the county Board of Commissioners, to publish their accounting records online and to "not fear rejecting Federal Funding."
"We need to be frugal with the taxes we take from people," says Holcomb. "Most government expenses are pretty predictable. They can be planned for. You know about how many students will
be in school each year and what they'll need. Public money should be distributed according to each department's needs, and they all need to understand there are limited funds to be shared, which means every department being as responsible as possible."
In a section of the platform titled "Education in the Future," the party envisions a time when government will play little part in education aside from some form of funding: "If government is to play a role in education it might be in funding through a system of direct unfettered 'no strings attached' grants to parents. ... If options within the free enterprise system for schooling are to be made available, funds must be diverted to interested parents in order to attract options."
The platform makes allowance for the possibility that "government can be of assistance in education for a very limited number of children in special circumstances ..."
"The biggest misconception," says Catoosa County Republican Party Vice Chairman Greg Grayson, "is that we advocate eliminating funding for public schools. Nothing could be further from the truth."
Grayson has four children in Catoosa County public schools. "Catoosa schools are heads and shoulders above most systems in the state. They're doing a good job, but one size does not fit all. Parents are their children's primary educators and they deserve choices. This is an area where we can do better."
It's not only parents who need more choice, says Grayson. "Teachers need more choice, too. The government should not be dictating how schools or teachers do their jobs. Education should be a local matter between parents and schools."
Grayson points to the Catoosa school system's management of ESPLOST funds as an example of how tax dollars, managed locally, are well-spent. "They were free to use those funds for whatever capital projects they felt were important. They did an excellent job of picking the projects that most needed to be done and would most benefit the students."
Holcomb agrees that Catoosa schools are doing a good job overall. "My daughters both graduated from Catoosa County schools. I graduated from LFO and wouldn't trade that time for anything. But government is getting more and more involved in the schools and it's not helping matters."
"Our platform on education," says Grayson, "is one that's meant to improve education and options for everyone – parents, children and local teachers. Parents have the right to choose, but if they're blocked from exercising that right because the tax structure only funds one choice, children are the ones who suffer most. Teachers suffer, too, because they're bogged down with mandates and paperwork and they're robbed of the freedom to innovate in ways that would help their students."
"This is not a simple problem," Grayson says, "and there won't be a simple solution. I think working for choice is going in the right direction. Everyone deserves that. We need a variety of options to suit the variety of children out there."
Denise Burns, former chairwoman of the Catoosa County Republican Party, says she wasn't a part of the process of writing the party's platform, but she did read it aloud at the convention where it was voted on. "The Georgia Republican Party does not have a platform delegates can vote on, and I don't think most of the 159 counties in the state do. It's unique for a county to have its own platform, but Republicans tend to be a little more independent that way."
"I don't think anyone is really antipublic school as much as they are pro-local control over what our kids are learning and how resources are allocated," says Burns.
Our website is updated each day. For the latest on local stories, visit catoosawalkernews.com
"We are not calling for the end of public schools. It would be impossible not to have public schools. What we're calling for is more parental control over education." -- Jeff Holcomb, Catoosa County Republican Party chairman
"Our platform on education is one that's meant to improve education and options for everyone – parents, children and local teachers. Parents have the right to choose, but if they're blocked from exercising that right because the tax structure only funds one choice, children are the ones who suffer most. Teachers suffer, too, because they're bogged down with mandates and paperwork and they're robbed of the freedom to innovate in ways that would help their students." -- Greg Grayson, Catoosa County Republican Party vice chairman
"I don't think anyone is really anti-public school as much as they are pro-local control over what our kids are learning and how resources are allocated." -- Denise Burns, former chairwoman of the Catoosa County Republican Party