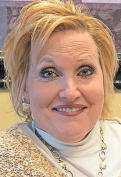 The underserved. The elderly who can't afford a doctor. Children whose parents are struggling. Folks dealing with substance abuse or mental illness. These are the people who touch the heart of DeLaine Hunter, founder and CEO of North Georgia Healthcare Center in Ringgold.
Ten years ago, Hunter, who is a certified phlebotomist and pharmacy technician, had a full and happy life. She ran her own business, Occupational Fitness, which did health screenings for employers. She sponsored a child in Albania and several in Guatemala and made annual trips to the latter country with a group from her church to help with building projects and other needs.
It was when Hunter decided to expand her business so she could cover a few more areas – workman's comp and DOT physicals – that everything changed. She consulted her accountant who asked her if she'd ever considered starting a non-profit.
The answer was no, but Hunter was intrigued and did some research. Could she bring her passion for helping to her own community? "The need right here at home is great," says Hunter. "So many people cannot afford healthcare or can't find a provider who takes Medicaid or other coverage they have."
Hunter filed as a non-profit and found funding within days then spent four years implementing her new dream of opening a clinic that would make healthcare available to all people. North Georgia Healthcare Center, located on
NGHCC is no ordinary walk-in clinic. "We want to do more than treat symptoms," says Hunter. "We want to help people prevent illness." One example of how NGHCC works on prevention and also partners is their POWER program – Providing Outreach With Educational Resources, sponsored by AstraZeneca, a biopharmaceutical company. "It allows us to track and monitor cardiovascular patients in order to decrease their disease by exercise, healthy eating and free lab work," says Hunter.
NGHCC has an indoor pool for aquatic exercise and a room full of exercise equipment. The center will soon be offering classes on managing weight and diabetes, general nutrition and other topics that contribute to healthy lifestyles.
NGHCC is staffed by a team of doctors, nurses, technicians and counselors. It has a public pharmacy with a drive-thru window that can fill prescriptions from any source and participates in the 340B program for established NGHCC patients to help reduce costs.
North Georgia Healthcare Center is located at 6120 Alabama Highway (Ga. Highway 151) in Ringgold. The center is open Monday through Friday, 7 a.m. to 7 p.m. The center offers primary and specialized healthcare. The center can be reached at 706-935-6442. Visit the center's web site at nghcc.com to see a full list of services.
An expansion of the current building is underway and Hunter is hoping to buy the piece of land next to NGHCC to expand further. NGHCC recently outfitted a mobile dental unit that will soon take dental care and other health services into communities.
Hunter is all about community and going to where the need is. "We go to churches, civic groups, senior centers, schools, neighborhoods, wherever we can help." NGHCC has funded a nurse for a local school that didn't have one and has paid for dental work for patients who couldn't afford it. The center recently provided an EpiPen free of charge for a child who has severe allergies.
Substance abuse, says Hunter, is a disturbing upward trend. "People start out with a prescription for pain after an injury or an operation and soon they're addicted," she says. "It ruins their lives, their children's lives and hurts the whole community."
NGHCC offers counseling and support services in partnership with local organizations for those suffering from substance abuse. Hunter is also working with others to get a drug treatment program set up in Chattooga County to serve the entire Northwest Georgia region.
In addition to her work in the North Georgia area, Hunter serves on the state board of the Department of Family and Children Services (DFCS). "We want to make DFCS work better for children and families, but ultimately, we want to make DFCS unnecessary. We want parents who are drug-free and stable and can care for their children so children can grow up in their own homes."
Hunter tries to keep clinic business as local as possible, right down to suppliers, but her heart is elsewhere, too. "Eventually, I would also like to do medical missions trips. I've been to Guatemala with my church six times and we've established relationships with the people there. They've become our friends and extended family, and I'd like to be able to help them more."
Why all the endless, demanding work? "We're put on this earth to serve others," says Hunter. "It's not what's comfortable or what you want to do. It's what you're meant to do. When God tells you to do something, you do whatever is necessary to fulfill that calling."
North Georgia Healthcare Center is a 501(c)(3) non-profit organization. Donations are tax-deductible and go to help the underserved in north Georgia. The center is always looking for partners and is currently in need of a dentist and one or two dental hygienists.