Ringgold bridges to be addressed first in GDOT's Ga. 151 widening project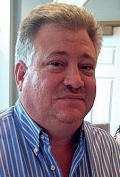 The Georgia Department of Transportation's widening of Ga. 151 (Alabama Highway) is getting closer, and city officials say the road's two bridges will be the initial point of focus as construction gets underway.
Ringgold City Manager Dan Wright says that the contractor has informed the city of the pending bridge work, but that a concrete start date has not been specified.
"They have told us that they plan on primarily starting on the two bridges, the one at Walgreen's at Chickamauga Creek, and then the one at I-75," Wright said. "Their main focus is going to be on raising those bridges, building new bridges, and both are supposed to go up five to six feet in elevation. They also plan on starting to clear and improve the right of way widening at Hazel Drive, which is the road just past Rollins Industrial Boulevard."
Although the bridges will be the starting point for the contractor, the city and multiple others will be involved in ongoing utility work.
"You're going to see construction going on all over the place," Wright said. "The reason you'll see it (construction) all over the place is because the city of Ringgold has water lines that are in conflict, Catoosa Utility District has water lines in conflict all down through there...Atlanta Gas Light, Ringgold Telephone Company, North Georgia EMC, Charter cable...all of us have a certain amount of days we have to move these. We have to coordinate that with the GDOT utility coordination office."
Overall, the project is a nearly $35 million plan that includes the widening and reconstruction of Ga. Highway 151 (Alabama Highway) from approximately 3,200 feet south of Rollins Industrial Boulevard at Holcomb Road through the I-75 Interchange to U.S. Highway 41 in Ringgold for a distance of approximately 2.03 miles.
The widening will be from a two-lane roadway to a four-lane divided with a 20-foot raised median to Boynton Road/Lafayette Street and flush median to U.S. 41. The project also includes the replacement of the existing bridges over I-75 and South Chickamauga Creek, and the reconstruction of the existing I-75/Ga. 151 interchange.
"Upon completion, this project will provide local and through traffic along Ga. 151 with a roadway that will adequately serve current and future travel demands and provide the public with a safer driving environment," said Mohammed Arafa, public relations manager for GDOT. "The Ga. 151 improvements are part of the Chattanooga Urban Area Transportation Study and involve the multilaning of this primarily north-south corridor in North Georgia near the city of Ringgold. The project also provides for future expansion of I-75 with a longer bridge and relocated ramps."
During the most recent Ringgold City Council meeting on Monday night, July 10, Wright explained the pending utility work, and how it might seem sporadic to some.
"You'll see us working here, then we'll jump up 100 feet here or 2,000 feet there. There's going to be a lot of hodgepodge-type construction and it's not going to make sense to a lot of people, but you have a lot of players with utilities on GDOT right of way, and we're going to have to move them off," Wright said. "Right now we're just trying to get the notice to proceed out and move forward."
While GDOT and the contractor have indicated that the work will begin "soon," an official start date has not been publicized.
"They've been given the green light," Wright said. "I would expect it any time."