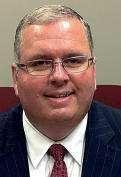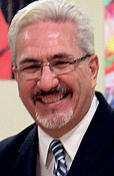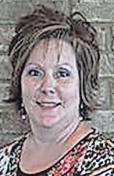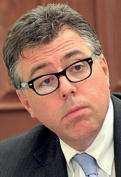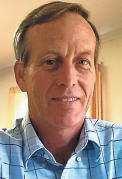 A judge has temporarily halted the county's attempt to transfer The Catoosa County News' legal organ status to an out-of-state newspaper.
Senior Superior Court Judge Adele Grubbs of Marietta issued an injunction Wednesday, Dec. 27, effectively stopping the transfer, which was scheduled to take place Jan. 1, 2018.
Three Catoosa County constitutional officers — Sheriff Gary Sisk, Probate Court Judge Jeff Hullender and Superior Court Clerk Tracy Brown — want to turn CCN's legal advertising over to the Times Free Press (TFP), a newspaper in Chattanooga, Tenn.
Grubbs was brought in to hear the case because Georgia law prohibits a county's judge from presiding when it involves another judge in the circuit.
CCN's attorney, Bob Berry of Rome, Ga., argued during a hearing Friday, Dec. 22, that granting legal organ status to TFP would cause ""irreparable harm" to the CCN. "Within a short period of time, ... The Catoosa County News would go out of business," Berry told the judge.
Legal ads are a major source of revenue for most local newspapers. They include notices such as sheriff's sales, probate court citations, bankruptcies, foreclosures, and more, which is why the decision on legal organ status is left to the sheriff, probate judge and Superior Court clerk.
Berry said that even if the CCN won on an injunction on appeal to a higher court, which could takes months, the newspaper "would not be able to come back."
Granting an injunction will not harm the county financially, Berry said.
County Attorney Chad Young argued that CCN's claim of "financial harm" isn't
sufficient cause to grant an injunction.
Young said the TFP reaches many more households than CCN. The three constitutional officers say this is a key reason they want to transfer legal ads to the TFP. "We want the widest possible net cast," Young said.
"Our legal ads are available to anyone who has an internet connection over a computer or a smart-phone or a tablet," CCN Editor Don Stilwell said. "The Catoosa County News has moved into the 21st century, onto the internet, which is where much of the readership is today. Our legal ads aren't behind a pay wall, so they are free for viewing to anyone — not just in Catoosa County, but everywhere, including folks across the state line in Chattanooga, Tenn. And, if you want to see them in print, a yearly subscription is $30 for our newspaper. If you want to see them in print in the Times Free Press, it will cost you at least 10 times that much."
The officers also argue that the TFP, a daily newspaper, offers a more efficient service for those submitting legal ads.
"The Catoosa County News is only a weekly publication and advertising requests must be submitted a week in advance for publication the following week," they said. "This creates delays in some legal actions and advertisements. ... The Chattanooga Times Free Press is a daily publication and advertisements can be presented the day before publication with the exception of weekends."
Judge Grubbs, during the Dec. 22 hearing, said her "basic concern" with giving legal ads to the TFP is that it is an out-of-state newspaper.
Georgia law requires, among other stipulations, that a newspaper seeking to become a county's legal organ must have published within the county for at least two years.
CCN, which has an office located near downtown Ringgold that is open Monday through Friday, has served the county's readers for 68 years, since August 1949. It currently employs an editor, two parttime news reporters, a part-time sports editor, and an advertising representative.
The TFP has agreed to staff an office in Ringgold. According to emails obtained through the Freedom of Information Act, the constitutional officers have suggested the office be open at least two days a week.
Georgia Press Association Attorney David Hudson said a Georgia Supreme Court case, Carter v. Land, made clear the intent of the law: "... to aid in the building of the locality to be served by the newspaper advertisements. Georgian have always possessed a great desire of local pride and determination to patronize home industry and to build up local institutions."
CCN follows without any variance legal advertising rates that are set by state statute. Those rates have not been changed by the Georgia Legislature since 1994.
This is the second time constitutional officers have considered transferring the newspaper's legal organ status to the TFP. Fifteen years ago, in 2002, three constitutional officers held public meetings on the matter, which helped change their minds. This time they did not offer public meetings.
"Our legal ads are available to anyone who has an internet connection over a computer or a smartphone or a tablet. The Catoosa County News has moved into the 21st century, onto the internet, which is where much of the readership is today. Our legal ads aren't behind a pay wall, so they are free for viewing to anyone...." — CCN Editor Don Stilwell