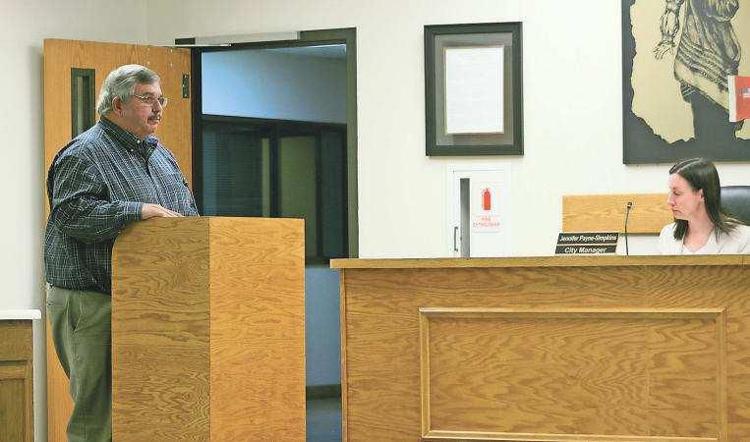 Fort Oglethorpe officials recently approved two contracts for its sidewalk project planned for the ball fields on Barnhardt Circle.
During the Nov. 12 City Council meeting, Public Works and Recreation Director Jeff Long gave bid recommendations on the work that will give players, parents, and spectators a smoother path to games.
"We're requesting to replace the sidewalks up there," Long said. "We're trying to get it all in ADA compliance to where people can maneuver throughout the ball fields all the way through from one field to another."
Long explained that the project included two different advertisements for bid: one for the forming and pouring of the walkways, and then bids for the concrete itself.
"We have a lot of them (pathways) up there," Long said. "Some are concrete, some asphalt, some gravel, and then some that are just grass and dirt period. We advertised for sealed bids for forming and pouring the walkways, and then did a separate bid for a concrete supplier where we would buy the concrete from the concrete plant directly."
Long's department received four bids for the forming and pouring, with the low bid being JM Hanner Construction out of Chattanooga.
"Their bid was $1.50 per square foot for the forming and pouring, and also we did three different bid prices on building some catch basins where we're going to put in some stormwater drainage; one price was $480 a piece, one was $680, and then one is $1440, and that's for the different size and depths on those."
Long says JM Hanner, a local company, was much cheaper than the other three companies in South Georgia.
As far as the concrete bids go, Long says he only received one, which was from the Dalton-based Basic Ready Mix at a cost of $116 per yard.
Long says the contract prices also include a lot of in-house work that will be done by city crews. For that reason, Long couldn't provide an exact number for the overall cost of the project, but did give a ballpark figure.
"The price we're looking at will be somewhere from $80,000 to $100,000, and it is in the 2014 SPLOST funds," Long said.
The council unanimously approved the bid awards, and Long added that he hopes to get the project underway before the end of the year.
"We'll be starting on it pretty soon, and hopefully weather cooperating, we'll have it done for spring baseball season."