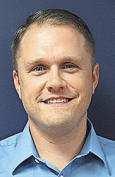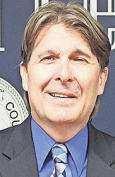 Ringgold's City Council will have a new face in 2018 after newcomer Kelly Bomar defeated incumbent Jake Haynes Tuesday, Nov. 7.
Four people, including incumbent Randall Franks and newcomer Rhonda Swaney, were vying for two atlarge seats in the non-partisan race, with the top two votegetters as the winners. Voters were instructed to pick two of the four candidates.
Franks was re-elected to his post.
Out of 712 votes cast among the 383 ballots, the votes went: Bomar, 209 (29.35%); Franks, 188 (26.40%); Swaney, 167 (23.46%); and Haynes, 146 (20.51%).
The city has about 1,750 "active" voters. An "inactive" voter is one who has not cast a ballot in two straight federal elections.
Bomar, a teacher, ran for a council seat in 2015. In that race he accumulated the fewest votes among seven candidates vying for three seats. On Tuesday, he took home the most votes.
"I just want to give a big 'thank you' to all the people that helped, and a big 'thank you' to all the other candidates," Bomar said. "I've learned a lot, even from all the other opponents. A big 'thank you' to Rhonda (Swaney) and her crew and her family. We weren't a ticket by any means, but we did a lot kind of together as the challengers trying to do change and stuff. ... I know she worked her guts out and ran a great campaign. I definitely look forward to being able to do some good things for the city and representing the city well."
Franks said he's excited about the future of the city and another four-year term representing his community.
"I want to thank Ringgold residents for the faith that they have once again placed in me to serve them on the Ringgold City Council," Franks said in a prepared statement. "I congratulate my fellow council member-elect. Our city has an amazing future in store and every Ringgold resident will be needed to help us achieve even greater opportunities in our hometown. I look forward to working with all our residents alongside my fellow council members, to ensure the goals I shared during my campaign are among the priorities that we strive to achieve."
In addition to thanking the voters, Franks praised the community as a whole.
"I am thankful that the warmth, kindness, and a positive nature of our community shined through at the polls," he said. "We are amazing people with a unique history, strong sense of community, deeply rooted patriotism, love of family, faith in God, and respect for one another. Folks may try to change who we are, but I pray that we never lose those values because that is what I believe makes Ringgold one of America's greatest cities."
Bomar and Franks will be sworn into office after the first of the year, prior to the first City Council meeting.